Juxtapoz Journal – Gentle, Time, and Emotion: "Belief Me" @ the Whitney Museum
2 min read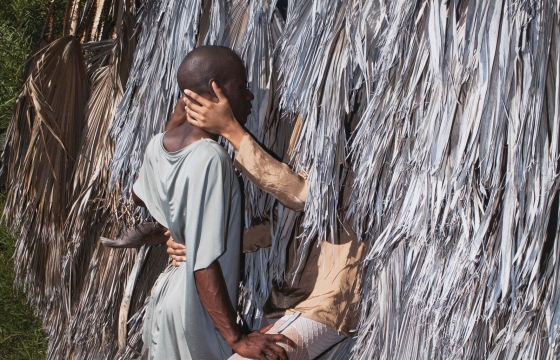 Drawn from the Whitney's assortment, Belief Me brings collectively photographic works that invite shared emotional expertise. The artists within the exhibition embrace instinct and indeterminacy as a part of their artistic course of and acknowledge that vulnerability, normally related to powerlessness and publicity, can play a task in forging connection. Depicting familial and ancestral bonds, friendship, romantic partnership, and different networks of affect and alternate, these images make such connection seen—within the picture and sometimes past it—by evoking the overlapping lives and loves of the works' creators, viewers, and caretakers.
The exhibition options an intergenerational group of artists: Laura Aguilar, Genesis Báez, Alvin Baltrop, Jenny Calivas, Moyra Davey, Lola Flash, Barbara Hammer, Muriel Hasbun, Dakota Mace, Mary Manning, and D'Angelo Lovell Williams. Lots of their pictures don't embody individuals however as a substitute provide reflections on on a regular basis environment and experiences, with objects typically representing intimate points of the artists' lives. Exactly staged or in response to probability encounters, these pictures encourage cautious consideration. As artist and author Lydia Okrent has stated about Manning's images, such work "emboldens accessible tenderness," kindling by means of the picture one thing already current within the viewer.
Along with taking over themes of vulnerability, the artists within the exhibition have chosen a precarious medium. Pictures emerge by means of combos of sunshine, chemical compounds, time, and probability, and but these similar parts may also push a picture previous legibility. Most of the artists draw parallels between materials and emotional contingency, and welcome accidents, imperfections, and the sudden. Playing on the facility of pictures to hold deep feeling, the works in Belief Me in the end provide area for expanded capability, reciprocity, and studying.
The exhibition is organized by Kelly Lengthy, Senior Curatorial Assistant on the Whitney Museum of American Artwork.